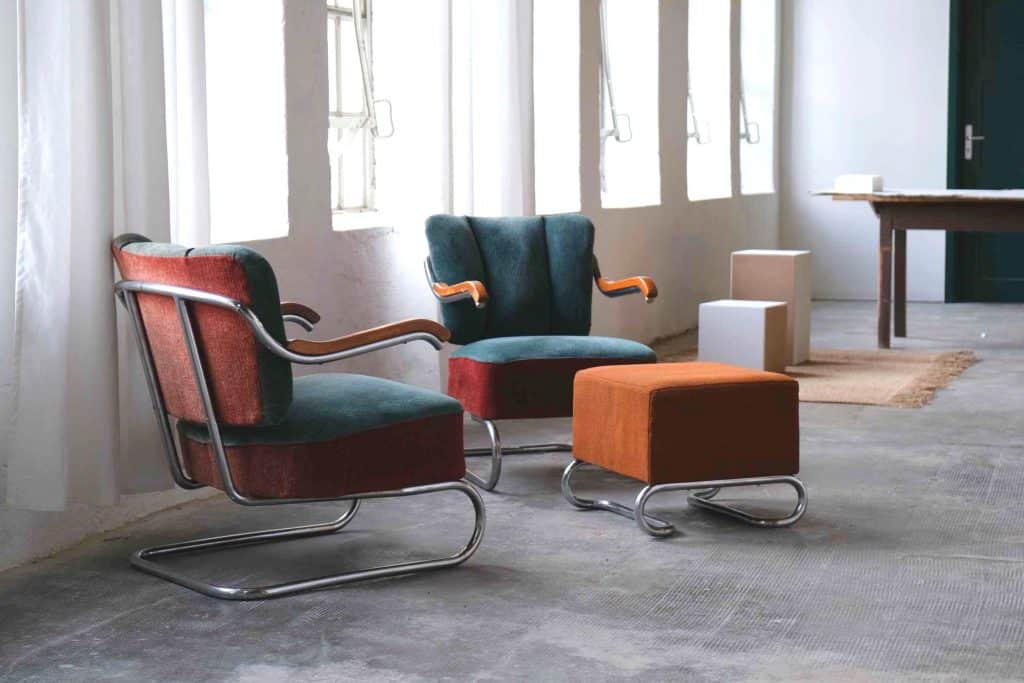 Welcome to zeiflair – the provider of timeless furniture from the 20th century.

zeitflair from Regensburg has focused on the sale of used furnishings from the 20th century. specialized and regularly offers selected individual pieces in varying state of preservation. Our focus is on Streamline, Art Deco and Bauhaus furniture in functionalist tubular steel design, as well as mid-century and Czech vintage furniture from the 50s to 70s. Depending on the condition of the object, a decision is made about a restoration or just a careful preparation in order to preserve the unique character of the mostly rare finds and at the same time to create an attractive range of offers for those interested in every requirement.

We do not run a local shop, but we can make our collection available to you on site in the immediate vicinity of Regensburg's old town. So if you are interested in one of our furniture, please contact us without obligation and we will find an appointment for a personal assessment on site.
Discover now: